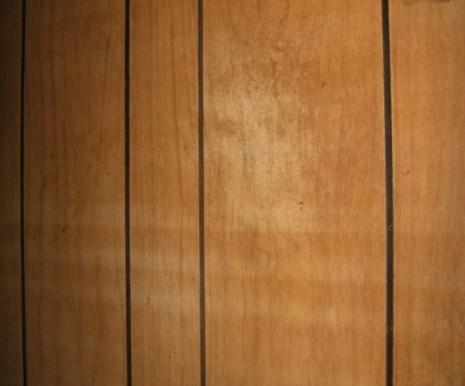 Painting old paneling is a job that many exterior painting contractors perform for their clients. However, it is not nearly as cheap as it sounds especially if you try to do the work yourself. For those who do not want to hire a professional house painter, here are a few tips to properly painting paneling.
Type of Paneling
There are several types of paneling that can be spruced up with a new coat of paint. They include T&G and pre-finished paneling which are the most common and are the most widely known for being repainted. The other types of paneling will require similar repainting efforts as these two.
Pre-finished paneling requires a great deal of preparation to paint and cutting corners will only result in failure. Pre-finished is generally very shiny with milled grooves on thin 4×8 sheets. This is arguably the most common type of paneling. To properly paint pre-finished paneling, you will need to do the following;
–       Fully clean the paneling with a degreaser or deglosser. Lightly sand the surface if needed.
–       Prime the paneling with an oil-based stain blocking primer.
–       Use a 9" roller and fill all the grooves with the primer.
–       After drying, use two coats of the paint you want.
With pre-finished paneling, most people cut corners on the amount of paint used. This is a mistake because the old paint can bleed through several layers to ruin your paint job. Don't skip and have at least two coats, if not more to fully cover the area.
T&G stands for "tongue and groove" and may also be called "beaded board". This is a more expensive form of siding and is usually used on more upscale projects. Because they have built-in grooves or cracks, this allows them to expand and contract more readily during the temperature changes that happen over the year.
First, do not caulk the tongue to the groove since it will fail over time and make the area look even worse. If the wood has a clear finish using a stain or polyurethane, the natural grain and appearance of the wood will disguise any grooves, cracks or joints. Painting will make all the grooves and cracks seem to jump out, but that is the purpose of this type of paneling. If it makes you uncomfortable, then either replace it or don't try to repaint it.
–       Clean and degloss just like with pre-finished paneling
–       Apply a stain blocker.
–       Use a brush and roller to apply the primer and at least two coats of paint.
Latex paints, particularly satin or semi-gloss have an advantage since they clean up easy and is simply to apply than oil based finishes. T&G is generally simpler to repaint than pre-finishes, although the appearance of the cracks or grooves can be annoying, they are a necessary part of this type of paneling.
For those who may not have the skills or patience to perform the task themselves, then hiring the right interior painting services is the right call for your needs.